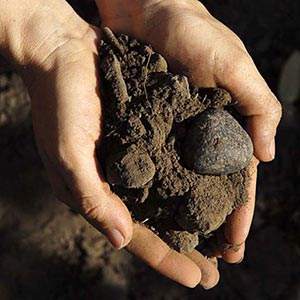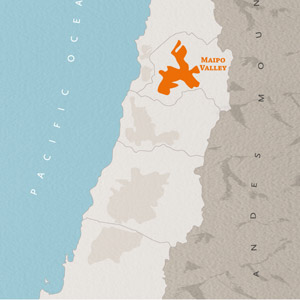 This is Chile's best terroir for producing Cabernet Sauvignon, Merlot, and Syrah.
It has a Mediterranean climate with tremendous daily temperature oscillation and soils with excellent drainage and moisture retention, which allow the grapes to develop fruity notes and balanced acidity.
The Cabernet Sauvignon is elegant with ripe tannins and aromas of cherries and blackcurrants. The Merlot offers aromas and flavors of blackberries and other black fruits and good structure. The Syrah is rich, concentrated, and elegant with tremendous character.