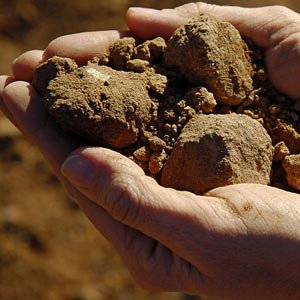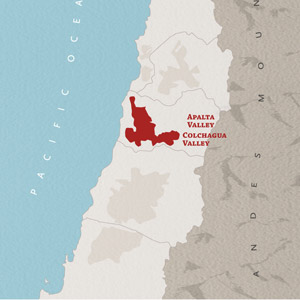 This is the region of Premium wines and has one of Chile's finest terroirs for Carmenere and Cabernet Sauvignon.
Its climate is warm, with temperatures that are high during the day and moderate at night, which enables the grapes to ripen well while maintaining proper acidity.
The Carmenere has velvety tannins and low acidity with fruity aromas predominated by plums, cherries, and blackberries that accentuate its spicy character. The Cabernet Sauvignon is concentrated with excellent aromas of ripe red and black fruits, blackcurrants, blackberries, and cherries with a touch of mint.