Viña Carmen reaffirms its commitment to sustainability and successfully renews its certification under the Wines of Chile Sustainability Code
14 de December de 2017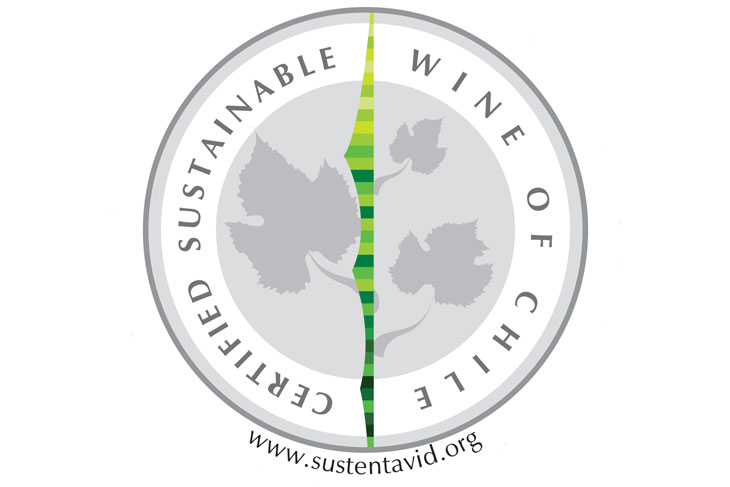 Santiago, December 2017. Sustainable growth is the central pillar of the strategic map of the Santa Rita Estates wineries (Santa Rita, Carmen, and Sur Andino), and that implies the development that arises from a convergence of environmental care, social equity, and economic viability. This focus has been recognized through the company's successful recertification under the Wines of Chile R&D Consortium's Sustainability Code.
The standard was developed by Chile's wine-producing sector in conjunction with the country's most prestigious universities. It is voluntary in nature and includes requirements in three complementary areas: green (land), red (wineries and bottling plants), and orange (social) to help companies associated with the wine industry to incorporate sustainable practices into every aspect of their operations. Its objective is to promote the benefits of the sustainable production of high quality grapes and wines as well as motivating grape growers and wine producers to improve their management by complying with the requisites of the standard.
This is the fourth time that the company has been certified under this standard, and it implies a sustained increase in requirements due to a greater surface area and liters processed and bottled along with greater requirements in the scores obtained. It bears note that Santa Rita Estates was the first of Chile's large wine groups to receive the certification.
The measures that correspond to the green (land) area include evaluating actions related to decreasing erosion, fertilization methods, hazardous waste management programs, agrochemical management, and environmental conservation plans as well as reforestation with native trees, developing conservation zones, and more. The wineries in the Santa Rita group certified a total of 2,750 hectares of company-owned land as well as those of its primary suppliers of wine grapes.
The red area (wineries and bottling plants) focuses on measuring energy and water consumption as well as developing indices for energy efficiency and water consumption. It also observes waste residue methods. The wineries and plants in Buin, Los Lirios, and Palmilla were certified.
The orange (social) area stood out for its focus on projects with company employees and the communities that encourage family values through healthy living as well as the program for territorial valorization in Alto Jahuel.
The certification for the Santa Rita Estates wineries demonstrates their commitment to making sustainability their development model, which enables them to generate shared value and viability over the long term, always in a spirit of ongoing improvements.
About National Sustainability Code
The Wines of Chile R&D Consortium's Sustainability Code is the national wine industry standard for measuring the level of sustainability in its practices in the vineyards, wineries, community, suppliers, and employees. This program arose from the need to establish sustainable parameters that could be incorporated by all wineries and consists of an accreditation program implemented in stages.
The program, which was develop by the Wine Consortiums (Vinnova – TecnoVid), an alliance of Chile's top five universities, and Wines of Chile member wineries, began implementing its principles in 2011. The system is independently administered by the Consortiums, audited by third parties, and includes a training process and ongoing improvements.