Viña Carmen is expanded Uruguay through Tienda Inglesa
12 de October de 2022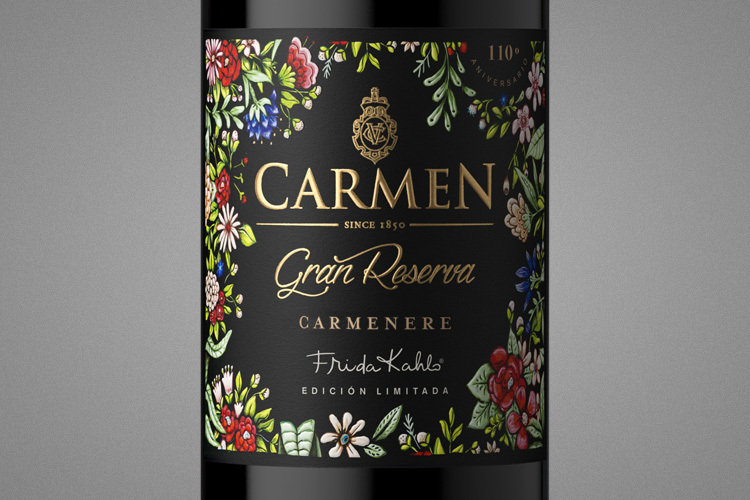 The winery with the longest tradition in Chile reinforces its presence in the Uruguayan market with some of its main wine brands, among which Gran Reserva Frida Kahlo Carmenere stands out.
October 2022. Viña Carmen, the first winery in Chile, announced an agreement to appoint Tienda Inglesa, the country's leading supermarket and hypermarket chain, as the cellar's importer in Uruguay. Among the wine lines that will be available are some of the most emblematic of the winery, such as Gran Reserva, Carmen Insigne and Premier 1850.
"We are very happy of having Tienda Inglesa as business partner, which will provide impetus to growth in Urugay, in line with our objective of positioning ourselves as leaders in the region. The vast experience in sales of this retailer and its varied offer of Premium products, will allow us to join forces, establish a greater presence and boost our brand image in this market", highlighted Andrés Lavados, general manager of Santa Rita Estates.
One of the products that landed at the Uruguayan market is Carmen Gran Reserva Frida Kahlo Carmener. This wine is born from the union of one of the most important wineries and with the longest tradition in Chile together with Frida Kahlo Corporation, which seeks to celebrate the history and passion of this iconic Mexican artist who is a reference in the world. Even today, this wine highlights as the best-selling super Premium of the winery in its country of origin.
This Gran Reserva line, which is characterized by coming from carefully selected quarters giving life to wines of great character and expression, is also present in the country with Cabernet Sauvignon, Carignan and Syrah varieties.
Another wine that will hit the market is Vintages Blend, an exclusive and innovative blend of four vintages of Cabernet Sauvignon from the Maipo Valley that reinvents the perfect blend.
Carmen Insigne will be also present through its Cabernet Sauvignon, Merlot, Carmenere and Sauvignon Blanc varieties, which is characterized by its young and modern-style wines. Meanwhile, Carmen Premier 1850, which is born as a tribute to time, experience and prestige of the winery, will be available with its Cabernet Sauvignon, Merlot, Carmenere and Sauvignon Blanc varieties.
About Viña Carmen
Viña Carmen was founded in 1850, making it Chile's first and oldest winery. Since then, great milestones and successes have marked its history, obtained by its experience, oenological heritage and its unattainable quest for quality and excellence. In 1994, the winery witnessed an oenological event of great relevance worldwide: the rediscovery of Carmenere in Carmen's vineyards, in Maipo Valley, by de French ampelographer Jean Michel Boursiquot. This great historical fact returned to the world wine heritage a strain that was thought to be extinct for more than a century.
Currently, the winery is in 50 countries, being the most experienced winery in Chile. In its more than 170 years of history, its creative and avant-garde character has characterized it. It is a timeless, daring, innovative brand that has constantly searched new ways of doing things and that has been marked by the consistency in the quality of its wines, which has led it to be awarded "Winery of the Year" by que renowned American magazine Wine & Spirits. The outstanding South American wine guide Descorchados also named it "Wine Cellar Revelation" in 2018, which is led by specialized journalist Patricio Tapia.