Viña Carmen continues with its commitment to reduce its carbon footprint
2 de November de 2023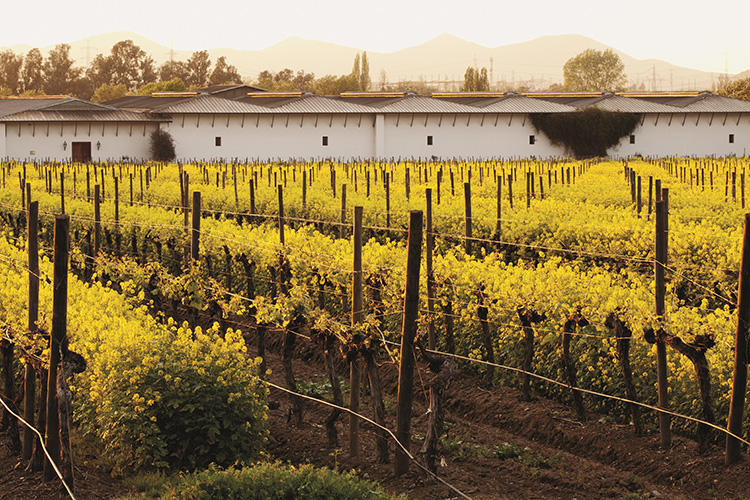 The company has implemented a series of actions that have led to a 4% reduction in greenhouse gases emissions over the course of two years.
At Santa Rita, we understand sustainability as the combination of being environmentally friendly, socially equitable and economically viable. In this regard, we are pleased to share the results of our greenhouse gases emissions measurements for the years 2020, 2021, and 2022, during which we successfully reduced our carbon footprint by 4%, reaffirming our commitment to minimizing environmental impact and continuing to contribute to a more sustainable future for all.
These results stem from our ongoing efforts in implementing a five-step program: definition, measurement, planning, management and communication, which structure and guide our process.
At the end of 2020, we joined the "Science Based Targets Initiative." Initially, we had to measure the corporate-level carbon footprint, allowing us to diagnose and establish the initial value of our operation. In the second stage, a reduction target of 46% by 2030 was set. To meet this goal, a series of projects have been defined to reduce the carbon footprint and contribute to keeping the planet's global temperature from rising more than 1.5°C.
We currently promote the use of renewable energy, with 44% of the electrical energy used at Santa Rita coming from these sources. Additionally, at our Buin plant and in the fields, we have embraced and strengthened a recycling culture, preventing the disposal of waste in landfills where gases like methane are generated, with an impact 25 times greater than carbon dioxide.
One way to reduce the company's impact is to implement changes in all activities related to the production and marketing of wine, including the use of inputs, fertilizers, energy, packaging, transportation to various markets, among others. Furthermore, we have invested in technologies that are more efficient and implemented best practices in operations to reduce greenhouse gases emissions.