Silver medal for Winemaker's Reserve Carmenere Blend 2012 in Catad'Or Santiago
29 de July de 2015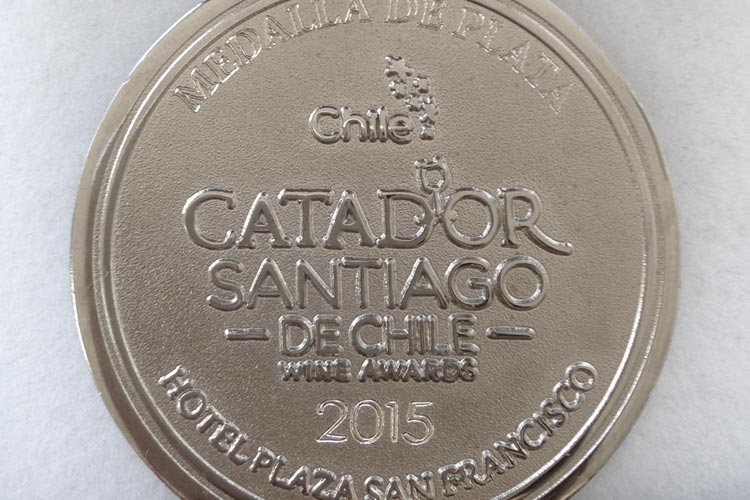 The Catad'Or Santiago 2015, one of the most valued wine competitions in the country, received more than 500 samples from 106 Chilean and 10 Argentinian wineries in its twentieth anniversary.
Carmen Winemaker's Reserve Carmenere Blend 2012, whose first vintage was 2008, was developed by Carmen's chief winemaker, Sebastián Labbe. The Winemaker's Reserve Carmenere Blend is a deep, dark inky-red colour, with great concentration and character. The nose has predominant layers of ripe blueberries, cassis, and cedar that mingle smoothly with paprika, sweet spices, and graphite. The palate is expansive, with rich soft tannins, great volume, and dark fruit and spices throughout. The tannins are sweet but also firm and persistent. This lush, vibrant, and lingering Winemaker's Reserve displays the energy and character of Apalta.
Catad'Or Santiago Wine Awards 2015
The competition, which was held at the Plaza San Francisco Hotel, included the participation of foreign experts from Japan, UK, China, USA, Brazil, Canada, Spain, Italy and Argentina. They were joined by a panel of Chilean specialists and experts from various nationalities that live in the country.
Each of the judges determined in blind tastings, which wines were creditors of Silver, Gold or Grand Gold medals, based on the rules of international competitions, the OIV and VinoFed.
"In its 20 year history, Catad'Or Santiago Wine Awards has brought more than 250 international experts from five continents, who have tasted more than 10.000 samples from over a hundred wineries, thus contributing to the promotion of Chilean premium wines abroad and in the local market, "says Pablo Ugarte, executive director of the competition.