INTERNATIONAL WINE CHALLENGE AWARDS THREE SILVER MEDALS TO CARMEN
24 de May de 2019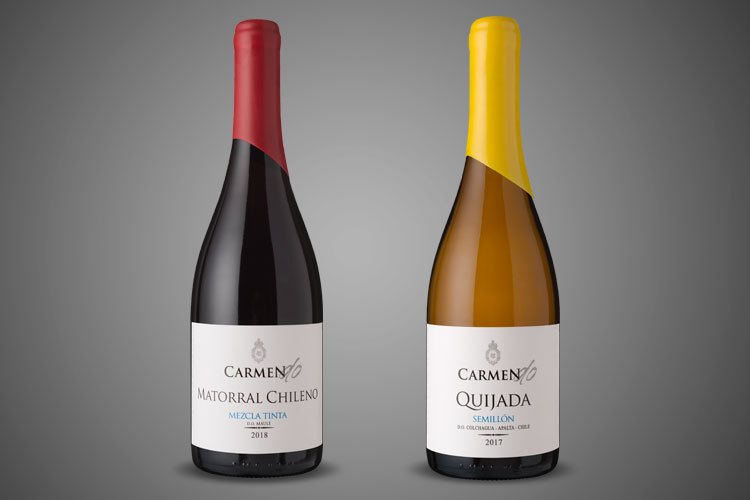 Carmen DO and Carmen Gran Reserva were highly praised at the British competition, one of the most relevant in the world wine industry.
London, May 2019.- After two weeks of rigorous blind-tasting of wines from nearly 50 countries, by a panel of 400 international wine experts from 38 countries, the International Wine Challenge (IWC) 2019 released its results.
Carmen DO Matorral Chileno 2018 received 93 points and a Silver medal. "Vivacious and glossy red fruit with characteristic grip and freshness. Youthful and delicious now. Enjoyable in few years time. Recommended decanting", read the comment on the wine. Carmen DO Quijada Semillón 2017 was also awarded with a Silver medal and 92 points, highlighting its "lovely rich texture and subtle, restrained smoky fruit on the palate with a hint of spice on the long finish".
As for the Carmen Gran Reserva range, Carmen Gran Reserva Cabernet Sauvignon received 90 points and a Silver medal. "Cassis, blackcurrant leaf nose with herbal notes. Structured palate with rich fruit and refreshing acidity. Finishes long with a balanced fruitiness", commented the judges. In addition, Carmen Gran Reserva Carignan 2017 and Carmen Gran Reserva Carmenere 2017 were awarded with Bronze medals.