Emily Faulconer, one of The Drinks Business Top 100 Masters Winemakers in the World
28 de February de 2023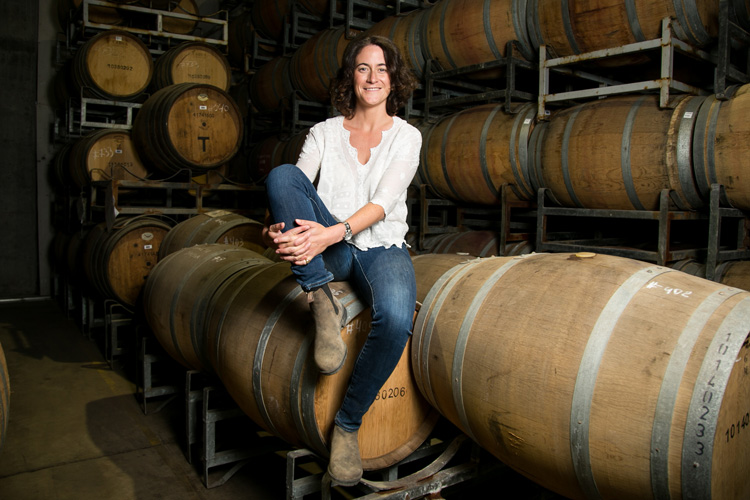 The renowned English magazine, The Drinks Business, highlighted Viña Carmen's Chief Winemaker in the new edition of the list that recognizes and profiles the best winemakers in the world based on the high performance of their wines.
The prestigious English magazine, The Drinks Business, recently published the report with the list of the 100 Best Winemakers in the world where Emily Faulconer, Viña Carmen's Chief Winemaker, was highlighted.
"It is a pleasure for me to receive this recognition, but it is not only a personal recognition but also for my country and Viña Carmen´s team. Chile is incredible, with a winemaking and cultural tradition that has inspired me to learn more about it and thus make different and innovative wines. The constant search is to create better products, but with a special characteristic; typicality of the different landscapes of Chile, unique vineyards, better terroirs, different winemaking formulas and I think that is the hallmark I have been working on", told Faulconer.
This new guide sheds light on the talented people who work in the vineyards, have a high performance in winemaking, and includes those who have obtained the highest distinctions in The Drinks Business Global Masters tasting series, as is the case of Carmen Gold 2019.
The icon wine of the winery has been recognized and included within the ranking of the Best Cabernet Sauvignon of the world by The Drinks Business and won Gold Medal in the Drinks Business' Cabernet Sauvignon Global Masters.
According to the winemaker, Carmen Gold 2019 is elegant, smooth and with a unique depth, promising a great ageing potential. It shows a beautiful bright ruby color with violet hints. A pure entry on the nose, with aromas of cherry, raspberries and slight hints of violets".
Is important to consider that this contest looks those wines that have topped the tables for noble grape varieties, major wine styles and notable regions to produce a list of the top-performing properties, and then profiled the most senior winemakers there, who was responsible for creating the medal winning wine.