EMILY FAULCONER AMONG THE MOST INFLUENTIAL WINEMAKERS IN CHILEAN INDUSTRY
12 de November de 2018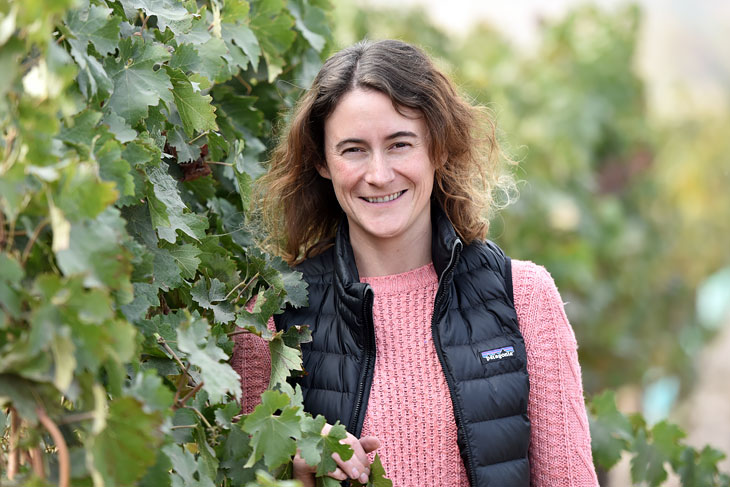 Santiago, November 2018. "Faulconer's hand feels strong". This is how Patricio Tapia, author of Descorchados wine guide, describes the role that Emily Faulconer is playing in Carmen winery.
In an article recently published in Wikén of El Mercurio, titled "The trio of most influential winemakers in Chilean wine", Tapia commented on the three women that are producing wines that are not only delicious, but also show paths and diversity, influence others and are trendsetters, whom he suggests to follow closely.
Regarding Carmen's winemaker, Emily Faulconer, Tapia commented: "We could see it coming. After working with Alejandro Jofré in Maquis and Calcu, and showing that the Colchagua wines could also be fresh and radiant with fruit, Faulconer left for a year and a half to Elqui, at Viñedos de Alcohuaz, one of the most radical projects in the Chilean wine scene. A good school that know serves her to move around Viña Carmen's traditional portfolio, where she is now Chief Winemaker".
He added, "Her line Carmen DO, for example, includes the new Florillón, a white made in the style of Sherry, or Matorral Chileno, a red based on old Carignan vines that serves to quench thirst. Also, note the new vintage of Carmen's top Wine, Gold Reserve 2015. Faulconer's hand feels strong in the most refreshing and precise Gold Reserve to date".
Emily Faulconer took over Carmen as Chief Winemaker in June 2017, to continue perfecting the premium wines line of the Winery, and to pursue the innovative projects such as Carmen DO, which has received important recognitions across the world.