Carmen presents enhanced image for ultra premium ranges
10 de September de 2015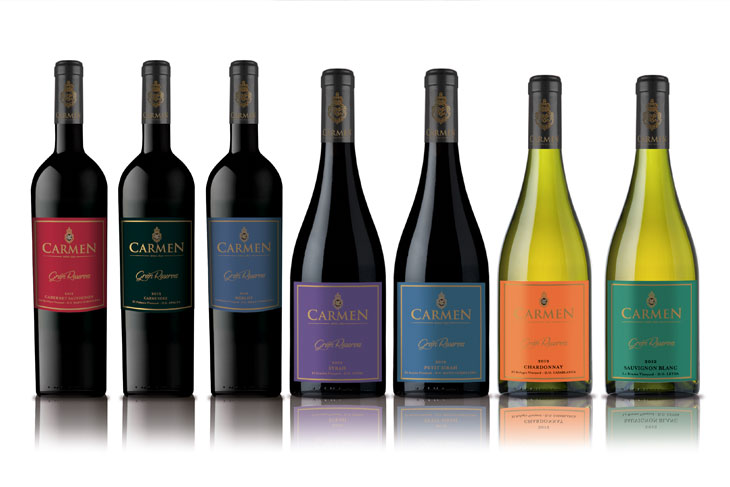 Milestones such as the first winery founded in Chile in 1850, launching the first based on Carmenere wine or produce the first organic and sustainable wine, single out Carmen as a unique winery, with a trajectory marked by enological experience and innovation. In order to continue its successful path and project it into the future, it is that Carmen presents an enhanced image for its premium portfolio, refreshing their labels with a contemporary look.
The Carmen Gran Reserva line, which represents the expression of the best valleys of Chile, emphasizes each variety with a specific colored label, highlighting the diversity of terroirs and high quality of its wines. Cabernet Sauvignon, Carmenère, Merlot, Syrah, Petite Sirah, Sauvignon Blanc, Chardonnay and Pinot Noir, are reflected in a classic and elegant label, of top quality.
Winemaker's Reserve also maintains its classic graphics but stresses the uniqueness of this line, which speaks of superior quality, finesse and dedication at every stage of the process.
Thus, Carmen adapts to the new times without losing its essence, highlighting the best of each of its wines.