Carmen appoints new winemaker
8 de May de 2017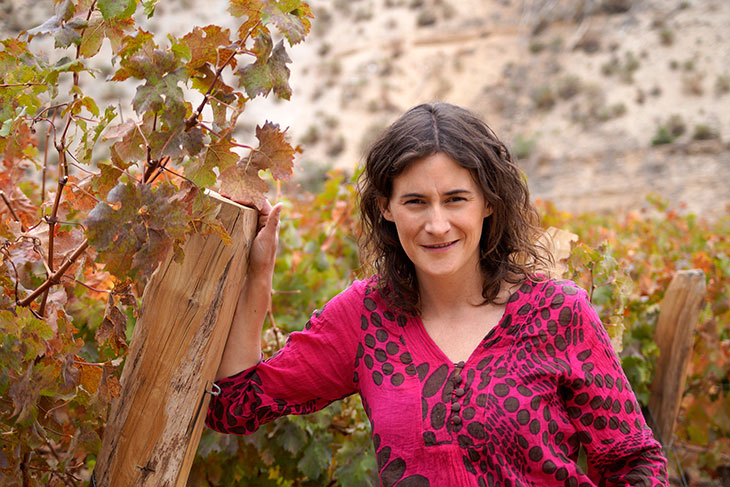 Faulconer will assume her new role on June 1 2017 focusing on producing wines with their own identity, reinstating the value of the terroir and working on new innovations.
Carmen, the nation's oldest winery and one of the most important in the history of Chilean winemaking, has announced the arrival of a new winemaker, who from June 1 will be leading all oenological projects under the Carmen brand.
Emily Faulconer, an Agricultural Engineer graduate from the Universidad Católica, will take over the premium range, with the main focus being on producing wines showing specific varietal and terroir identity. She will also be responsible for the continuation and strengthening of internationally acclaimed innovative projects initiated by previous winemaker Sebastian Labbé.
Aged 32, Faulconer already has a diverse number of experiences under her belt. Her passion for what she does, has led her, among other things, to live for a year and a half in the Elqui Valley, leading the planning, operation and execution of the viticulture and oenological work of Viñedos Alcohuaz. She has also worked in wineries in the United States (Cakebread Cellars), New Zealand (Trinity Hill Winery) and France (Chateau Canon).
Faulconer has also previously worked as Chief Winemaker in Viña Arboleda, leading the viticulture and winemaking areas, focusing on the production of fine wines with a sense of origin. Prior to this she worked as assistant winemaker in Maquis and Viu Manent, both located in the Colchagua Valley.
'We are delighted Emily has joined our team. She is young, energetic and a passionate winemaker with wide experience working with a variety of different terroirs. Despite her relatively young age she has already achieved considerable recognition and I truly believe she will become one of Chile's most important oenologists' says Eduardo Alemparte, Vitiviniculture Manager of Santa Rita Estates, the group that includes Viña Carmen.
With this new addition, Viña Carmen continues to promote the development of different, unique and recognizable wines, which have led it to position itself as one of the most innovative wineries in the country, with projects that have surprised consumers and critics. One of the most recent cases is the acclaimed project Carmen DO, which was listed as "The discovery of the year" in the category of red wines, for its wine Matorral Chileno 2016. This recognition was given in the annual Chilean wine guide by Master of Wine Tim Atkin, considered one of the most influential wine critics in the world.