Viña Carmen obtains excellent results in Descorchados 2017
3 de November de 2016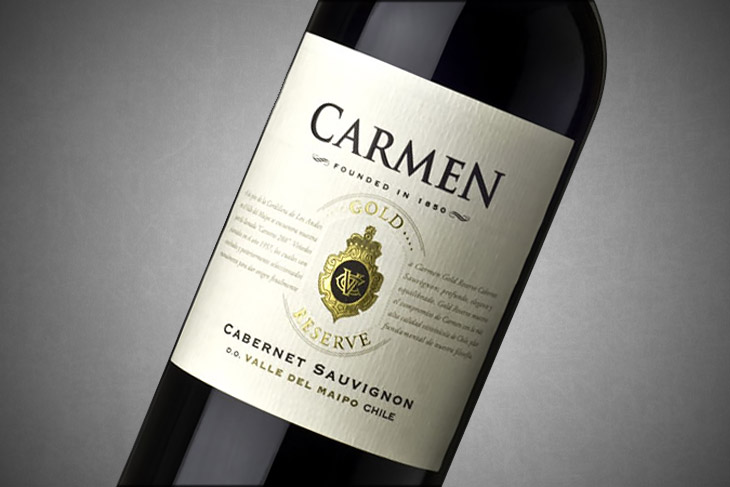 Viña Carmen's performance in Descorchados 2017—the most important guide to Chilean wine, published annually since 1999—was nothing short of outstanding.
The highest score went to its icon wine, the 2014 Carmen Gold Reserve, which earned 95 points. The winery also had two wines chosen as the best in their respective valleys; the 2016 Carmen DO Quijada #1 Semillón was the "Chosen from Apalta" and earned 94 points. The other, also with 94 points, was the 2016 Carmen DO La Cancha Malbec, the "Chosen from Colchagua Costa."
Three other wines also received 94 points: Carmen Gran Reserva Syrah 2014, Winemaker's Black Blend 2014 and Winemaker's Red Blend 2014.
Many other Viña Carmen wines also scored exceptionally well. The Carmen Gran Reserva Sauvignon Blanc 2016 and Carmen Gran Reserva Cabernet Sauvignon 2014 both earned 93 points, and the Carmen Gran Reserva Petite Sirah 2014 received 92 points.
Other 90+ wines were Carmen DO Matorral Chileno Syrah 2016 and Carmen DO Loma Seca Cinsault 2016, both with 91 points; and Carmen Gran Reserva Chardonnay 2015, Carmen Gran Reserva Carménère 2014, Carmen Gran Reserva Merlot 2014, and Carmen DO Melozal El Bajo Cuartel 5 Portuguese Bleu 2016, all with 90 points.