Rosado de Comávida joins the innovative Carmen D.O line
12 de July de 2022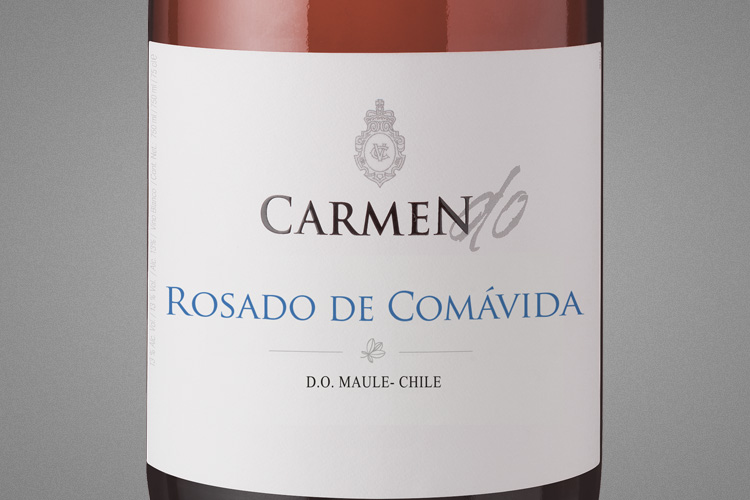 It is a biologically aged wine that stands out for its aging potential and was recently chosen as best Rosé in Chile by Descorchados 2022.
Probably the riskier and original wine of Carmen D.O line. A rosé made by grapes from old Carignan de rulo (without irrigate) vines, planted at the top for more than 80 years in the Melozal sector in El Maule, and on granitic soils, which have been cared by the same family since its beginning.
Carmen D.O Rosado de Comávida stands out by its character; with hand-harvested grapes, a biological aging of 40% of the wine under a veil of yeasts for eight months, bottled by hand without clarifying or filtering and with tremendous aging potential.
"This is a small oenological whim that fill us with joy. Its pink color is already tremendously attractive in this 2019 vintage, but later on the nose, it surprises again with earthy and humid notes due to its biological aging. Floral notes and red fruits appear in the background. However, what really blows our minds is the mouth; it is salty, sharp and juicy. Perfect to accompany seafood", says Emily Faulconer, head winemaker at Viña Carmen.
In its latest edition, the prestigious Descorchados Guide rated it with 95 points and chose it as Best Rosé in Chile, assuring that it is a small eccentricity of Carmen. "And an eccentricity not only in the context of Chile, but of South America (…) This wine has very few references in the world, but we are sure that, for lovers of old-school sherry, those one with noses marked by the aromas of the flower that it is smelled in the wineries of the area… They will love this wine", remarked the author of the guide, Patricio Tapia.
The Carmen D.O line was born in 2016, in a tireless search for reinvention and as a tribute to the union between wineries and small vine growers in Chile that produced wine in limited quantities, with traditions and methods passed down through the generations.
This is how different vineyards and wine producers were sought to produce wines that would rescue the particularity of each place: its soils, its people, its climate, its customs and, specially, its heritage and oenological legacy, which give life to unique wines. Currently, five pillars give raise to Carmen D.O identity: quality, geographical identity, corporate social responsibility, heritage value and innovation.