Editor's Choice for Carmen in Wine Enthusiast
15 de January de 2021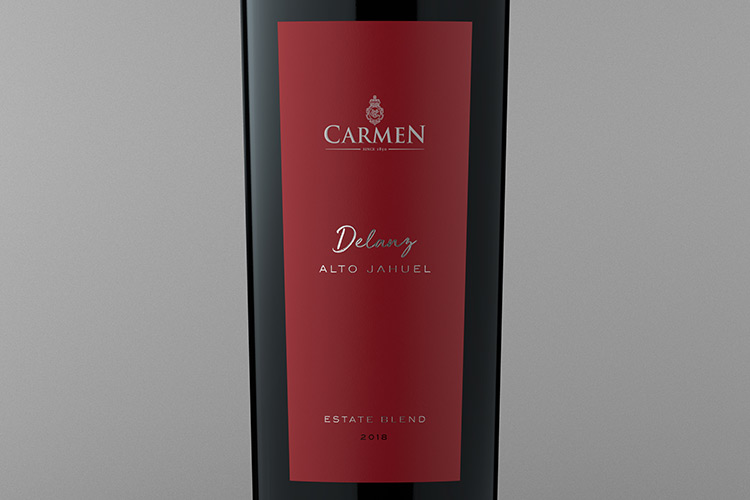 January, 2021.- American magazine Wine Enthusiast has revealed scores on several wines for its upcoming editions, awarding excellent scores to Carmen wines.
Wine Enthusiast selected Carmen Delanz Alto Jahuel 2018 as Editor's Choice, with 94 points. Editor Michael Schachner commented: "Savory blackberry and cassis aromas are accented by herbal notes, all fitting for Chile and the Maipo Valley. A deep palate with smooth tannins is freshened by lively acidity, while this Cabernet Sauvignon-based blend tastes of ripe berry, black plum, mixed spices and green herbs. A steady finish holds its line. Drink through 2028".
Carmen Gold 2017 was also highlighted with a score of 93, with the critic reviewing: "Composed from the start, this flush but supple Cabernet makes favorable points right off the bat. Full-fledged cassis and spiced plum aromas are lush but poised and elevated. A forward-leaning palate with medium-bright acidity and smooth tannins stages cherry, plum and cassis flavors that are long and pure. Chocolate notes appear on a lightly oaked finish; drink through 2028".
Lastly, Carmen Vintages Blend II received 92 points, a unique wine that blends the best of the last vintages in the true expression of Cabernet Sauvignon from Maipo Valley. "Plum, blackberry and cassis aromas are forward and flush as they lead to a grabby, concentrated palate with warmth. Ripe flavors of cassis, black cherry and licorice finish steady and long, with dry tannins. This nonvintage winner is 75% Cabernet Sauvignon from 2017 blended with smaller parts of Cabernet from 2016, 2015 and 2014", reviewed Michael Schachner.