CHILE CELEBRATES 24 YEARS OF CARMÉNÈRE'S REDISCOVERY
14 de November de 2018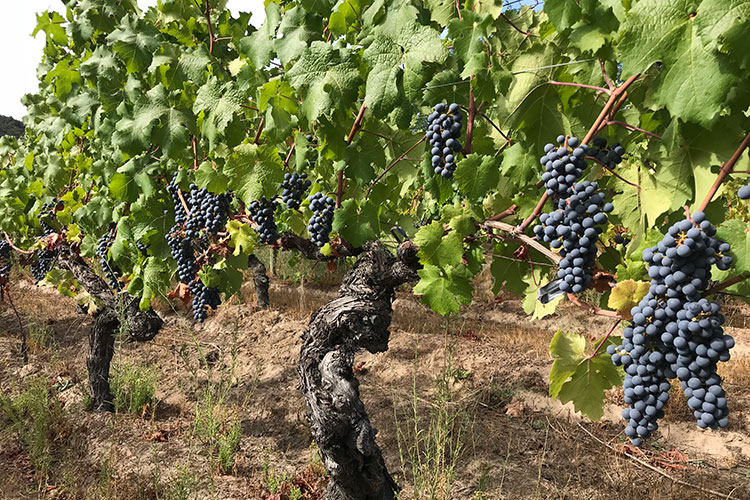 To celebrate this important anniversary, Carmen and Santa Rita will offer discounts in their wines and the Carmenere Tour, which visits the exact spot where the extinct variety was rediscovered.
Santiago, November 2018.- Next Saturday November 24th, marks the 24th anniversary since the French ampelographer, Jean Michel Boursiquot, walking on the vineyards of Carmen located in Alto Jahuel, Maipo Valley, discovered that what was thought to be Merlot was in fact Carmenere, and ancient and almost forgotten variety from Bordeaux.
Though in the beginning this was a scandal for the national industry, Carmen –where the identity of the grape was revealed- decided to market the wine as "the lost variety from Bordeaux that no one else had". So in 1996, a Carmenere was bottled for the first time, but under the label of Grande Vidure, because Carmenere wasn't registered in the Agricultural Ministry nor approved by the Chilean regulations at the time.
CARMÉNÈRE TOUR
To commemorate this milestone, Carmen and Santa Rita –wineries that belong to the Claro Group and are located in the same estate- will offer a unique tour that brings together history, exclusive wines and a breathtaking setting. All in the same place where the extinct Bordeaux grape was rediscovered and Chile, the country that produces the most bottles with this variety in the world.
During November 24th and 25th, the Carmenere Tour will be with a 20% discount (regular price $40.000 per person). It starts with a horse carriage drive through the vineyards to the Carmenere Monolith, that marks the exact place were Carmenere was rediscovered. It continues with a tour of the historical cellars and ends with a tasting of three Carmenere wines, paired with cheeses and dried fruits.
In addition, all Santa Rita tours will include a free tasting of Carmenere, and the Wine Shop will have special promotions and discounts on Gran Reserva and Ultra Premium Carmenere Wines, with a 25% discount.
CARMÉNÈRE IN CHILE
Currently, Chile has the most planted hectares of Carmenere in the world, with 10,500 hectares, and labels the most bottles under the variety. According to Odepa figures, Carmenere only represents 7.4% of the national wine production with origin denomination, which is 77.5 million litres per year. However, during 2018, Carmenere was the second red variety that grew the most in Chile compared to the past year, with a 44% increase.
"For the wine industry, it is very important to give this variety the place and value it deserves. This will allow us to seek new opportunities, showing Chile as a diverse country, with varieties of great quality as Carmenere. We are very happy with this celebration that shows off a grape of such importance for Chile, and its peculiar history that has Carmen as its protagonist", points out Eduardo Alemparte, Director of Vitiviniculture of Santa Rita Estates.
AWARDS
Among the most relevant recognitions that Carmenere wines from Carmen have received this year are:
Carmenere al Mundo: Carmen Gran Reserva Carmenere Frida Kahlo 2016 – Gold Medal
Descorchados 2019:

Winemaker's Black 2016 – 92 points
Carmen Gran Reserva Carmenere Frida Kahlo 2016 – 91 points

Tim Atkin: Winemaker's Black 2015 – 93 points