Carmen rides the Wave with a medal win at APMC Awards
25 de April de 2015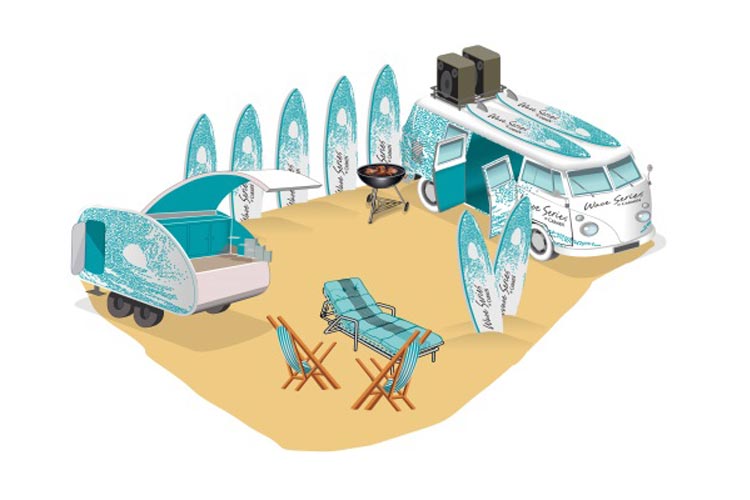 The award was given to Wave Series by Carmen in recognition of the 'Capture the Wave' experiential marketing activities run by activation agency Brandface during 2014.
The annual APMC promotional marketing Awards have over the last twenty-two years helped to raise standards in sales promotion and promotional marketing. Just as importantly, they publicise the contribution which promotional marketing makes in helping a broad spectrum of companies achieve their marketing objectives. The APMC Star Awards provide the opportunity for promotions run throughout the Republic of Ireland to be compared and judged by a panel of expert judges.
The 2014 'Capture the Wave' promotional campaign was communicated through the use of a VW Wave Series Camper Van complete with tasting trailer. The set was designed to embrace and resonate with what relaxation is all about but also to prompt feelings of excitement and adventure.
Over 120,000 consumers partook in the 'Capture the Wave' experience implemented through wine tastings, photo wallets and purchase incentive vouchers at a variety of locations including Bloom-in-the-Park, SuperValu stores nationwide and a number of Dublin lunchtime food markets: Mespil Market, Eastpoint Business Park and the IFSC Market.
Competition in the Wines and Spirits category was tough with Carmen Wave going head to head against some of the biggest players in the industry including Absolut Vodka, Jack Daniels and Zaconey.
Simon Betson, Chairman of the APMC stated "this is a fantastic achievement for Wave by Carmen and I have no doubt their eyes are firmly set on Gold for 2016!!".