CARMEN RECEIVES TOP SCORES FROM JAMES SUCKLING
2 de June de 2017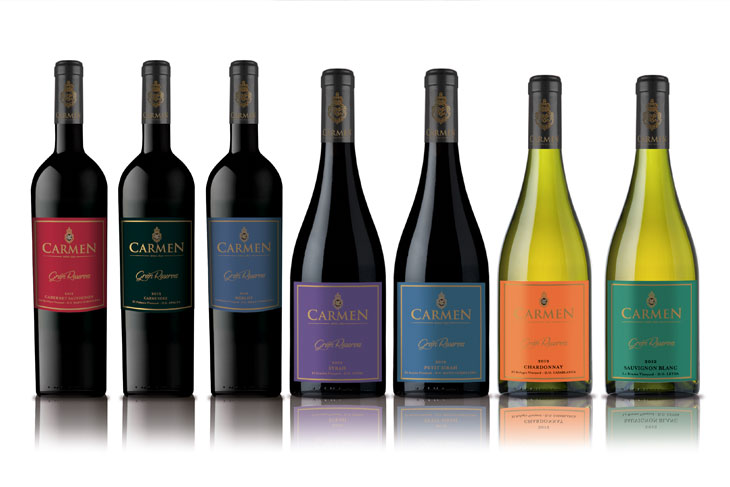 "Indeed, hundreds of outstand quality wines are entering the market", he continues, commenting on the momentum the local industry, adding, "High quality wineries –both big and small- are focused on reflecting their terroirs and vineyards in their wines".
The recognised wine critic highlighted the Gran Reserva range from Carmen, as well as the recently launched Carmen DO range, where the winemakers work with small producers.
Carmen Gran Reserva Carignan 2014 achieved 93 points, while Gran Reserva Chardonnay 2015 and Syrah 2014 obtained 92 points. Gran Reserva Cabernet Sauvignon 2014, Merlot 2015, Pinot Noir 2015 and Sauvignon Blanc 2016 were all awarded 91 points.
As to the Carmen DO range, both Quijada #1 Semillón-Sauvignon Blanc 2016 and Matorral Chileno 2016 received 92 points. Carmen DO La Cancha 2016 obtained 91 points.
Carmen's icon wine, the 100% Cabernet Sauvignon from Alto Maipo Valley, Gold Reserve, received 92 points for its 2013 vintage.