CARMEN OBTAINS TOP SCORES IN ROBERT PARKER'S LATEST CHILE REPORT
2 de June de 2017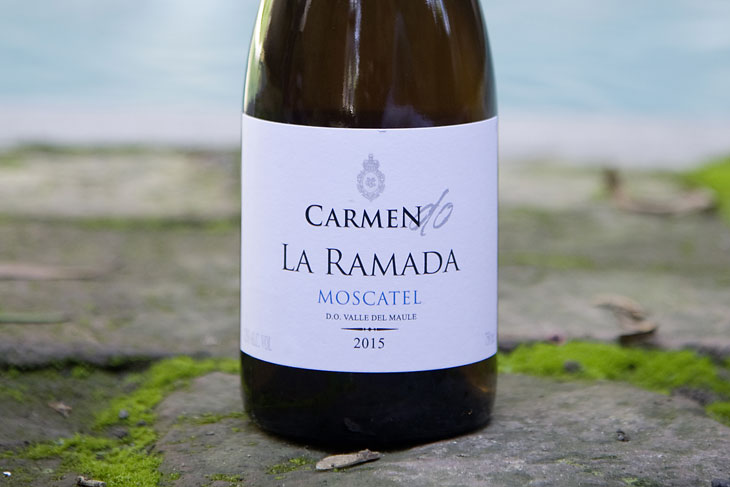 "The move towards less ripeness, less excess and less new oak is a global trend", Gutiérrez explains on his article called Chile: Earth, Air, Fire and Water. "The wine scene in Chile is certainly a lot more dynamic than seven years ago (…), as people are open to exploring new places, new grapes, new styles and new techniques".
On the other hand, "there is a certain return to the past and recognition of the traditional ways from ancient times", he adds. And on varieties, he mentioned "there is a clear Semillon revival (…) the improvement in Pinot Noir I noticed last year continues (…) but what struck me as new this year was the better understanding of Carmenere and the improvement in many wines produced with this challenging variety".
Here are some of the wines Luis Gutiérrez tasted and scored for Robert Parker:
Carmen Gold Reserve 2013 / 91 points
The 2013 Gold Reserve is an Alto Maipo Cabernet Sauvignon from their Carneros 228 vineyard planted in 1957. The destemmed and crushed grapes underwent a cold soak and fermented in stainless steel followed by malolactic in new French oak barrels and an élevage of 18 months. It shows a good combination of power and freshness, but the palate is still very oaky. There are some tannins that need some bottle age to be resolved, but if it's still like this after all this time, I fear the fruit might fade before the tannins integrate. This feels a little too ripe, too, with notes of esparto grass, not really reflecting a cool vintage. 18,721 bottles produced.
Carmen D.O. Matorral Chileno 2016 / 91 points
The unusual blend of 65% Syrah, 5% Cinsault and 5% Viognier is called 2016 D.O. Matorral Chileno, and it mixes grapes from Itata and Apalta. The Syrah and Viognier fermented together with full clusters and native yeasts, and the Cinsault underwent a carbonic maceration. The mix was transferred to concrete amphorae where it was kept for four months. It has a very Rhôneish nose of Syrah plus some floral notes—expressive, open and showy. The palate revealed very good freshness and balance. This is delicious, and it might not appeal to more classical drinkers but should be a success with millennials. Only 1,000 bottles were filled in November 2016.
Carmen D.O. Quijada 2016 / 90 points
The 2016 D.O. Quijada is mostly Semillon but also contains some 5% Sauvignon Blanc and is sourced from the vineyard of a grower called Quijada in the Valle de Apalta, Juan Quijada. The vines were planted in the 1950s on granite soils that ripen the grapes quite early. It was fermented in an oxidative way, pressed with a vertical press and fermented in used oak barrels with indigenous yeasts. It was kept in the barrels with the lees for four months before being blended with that touch of Sauvignon Blanc and bottled unfiltered and unfined. It has a balsamic nose with notes of waxy apples and hints of dry flowers, chamomile and a touch of fennel. The palate is round and lush, with good balance. Not showy but really satisfying and with potential for development in bottle. 1,000 bottles produced. It was bottled in November 2016. 
Carmen D.O. Moscatel La Ramada 2015 / 91 points
The 2015 D.O. Moscatel La Ramada is a dry Moscatel from Talca, very close to the Maule river, that has a surprising rosé tint. The dry-farmed vines produced grapes that fermented with natural yeasts in fifth use oak barrels with half of the grapes uncrushed. It was kept in neutral French barriques after pressing, where it was kept for four months. This is a mini-orange wine with a nose of quince, apricot and an earthy touch, still recognizable as Moscatel. The palate seems to have some fine tannins; it's very dry and should be apt for food, even for white meat dishes. Very good in its style. Only 750 bottles were filled in November 2015.