Carmen Gold 2020 reaches 96 points in Descorchados 2023 and stands among the Best Cabernet Sauvignon in Chile
11 de October de 2022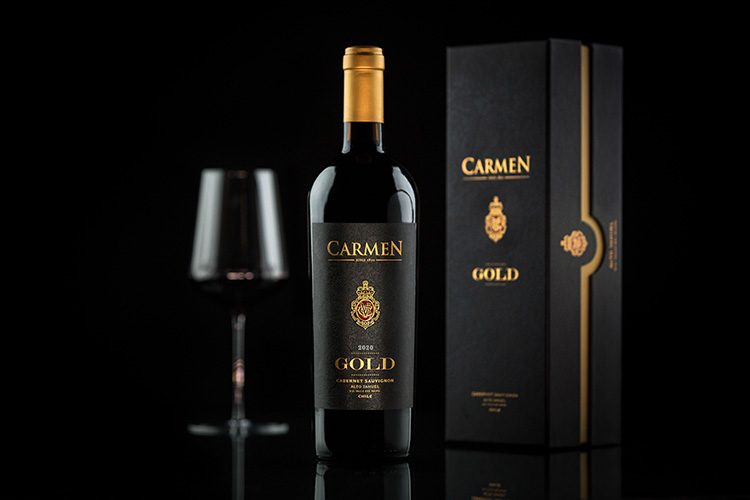 Delanz Apalta 2021 also stood out in the report, distinguished among the best red blends in the country.
Santiago, October 2022. Carmen, the first Chilean winery, received various awards at Descorchados 2023, considered one of the most important wine guides of South America, led by specialized journalist Patricio Tapia. 14 wines stood out with more than 90 points, being Carmen Gold 2020 and Delanz Apalta 2021 the ones that had the best performance.
The icon wine of Viña Carmen, which represents its tradition and oenological legacy, received 96 points and stood out among the best Cabernet Sauvignon in Chile and best Maipo Andes. Delanz Apalta 2021, a blend whose protagonist is Carmenere, and which the report highlighted among the best red blends and among the best wines from Apalta, obtained the same score.
Another of Viña Carmen's surprises in this renowned report was Carmen Brut Nature, its sparkling traditional method, which emerged as the revelation wine of the contest with 94 points.
From the Carmen DO range, Florillon #4 was choose as the best Semillon of the country, reaching 95 points. Quijada 2020 and Matorral Chileno 2020 obtained 93 points, while Loma Seca Cinsault 2021 received 91 points.
Meanwhile, in the Gran Reserva wine line, Sauvignon Blanc 2022 reached 92 points, while Chardonnay 2022 besides receiving 91 points was highlighted for its great price-quality ratio. Syrah 2021, Cabernet Sauvignon 2021 and Carignan 2021 also obtained 91 points, and Petite Sirah 2021 reached 90 points.