CARMEN DO QUIJADA SB 2017 RECEIVES SILVER MEDAL AT THE SOMMELIER WINE AWARDS
30 de May de 2019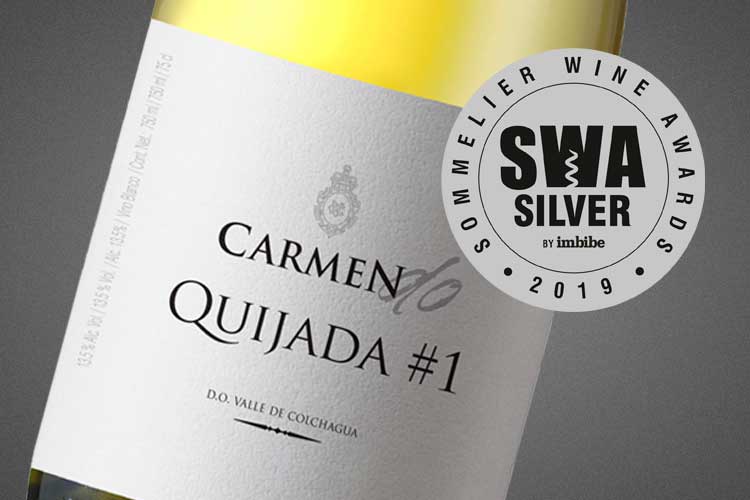 The exclusive on trade competition from the UK also awarded Carmen Gran Reserva Pinot Noir 2016.
London, May 2019.- Britain's only on trade wine competition, the Sommelier Wine Awards, released its results for the ultimate wine list for the UK on trade, after its judges tasted 3,000 wines. Now in its twelve edition, the SWA aims to help wines trying to increase their presence in hotels, pubs, bars and restaurants across the world.
Carmen received two accolades:
Carmen DO Quijada #1 Sauvignon Blanc 2017, Silver. Angela Reddin, Team leader for the SWA reviewed: 'shaved lemon nose with notes of hawthorn and a faint whiff of honey', and said: 'Languid at first, this gains power across the palate moving to very lovely elongated finish; will age.'.
Carmen Gran Reserva Pinot Noir 2016, in addition, was Commended by the SWA.