CARMEN DO LOMA SECA 2019 SELECTED AS BEST CINSAULT OF CHILE BY MESA DE CATA LA CAV, WITH 95 POINTS
10 de December de 2019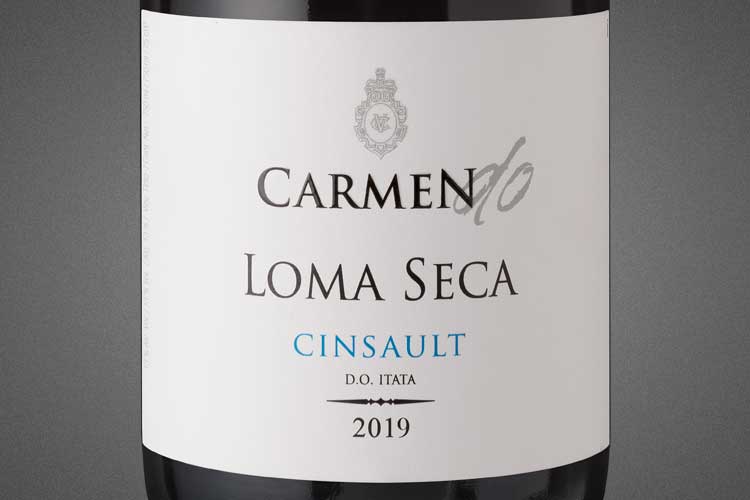 The wine, which originates in the Itata Valley, pays homage to the union of wineries and small producers of historical varieties, who have dedicated for generations to grow them.
Santiago, December 2019. Great recognitions achieved Carmen wines in the Guide Mesa de Cata 2020, elaborated by Chilean specialized wine magazine La CAV, where an expert's panel tasted blind to select the best wines.
Carmen DO Loma Seca Cinsault 2019, sourced from the Itata Valley, received 95 points and was selected as the Best Cinsault of Chile. This wine, elaborated by Carmen's winemaker Emily Faulconer, celebrates the joint work of wineries and small producers that have dedicated their lives to heritage vineyards. It is a fresh and spiced wine, dominated by red fruits, strawberries and raspberries. In the mouth, it presents a balanced acidity, with a predominant juiciness.
Moreover, Carmen's icon wine, Gold 2017 (Maipo Valley), was awarded 94 points. In addition, with 93 points, Carmen DO Florillón 2017 and Carmen DO Matorral Chileno 2019, sourced from Apalta and Maule Valleys respectively.
Other Carmen wines that reached high scores in the Guide:
92 points: Vintages Blend Cabernet Sauvignon and Carmen DO Florillón #2 2019
91 points: Carmen DO Quijada 2018, Carmen Gran Reserva Cabernet Sauvignon 2017 and Espumante Carmen Special Cuvee Brut
90 points: Carmen Gran Reserva Syrah 2017, Carmen Gran Reserva Chardonnay 2017 and Espumante Carmen Spécial Cuvée Extra Brut